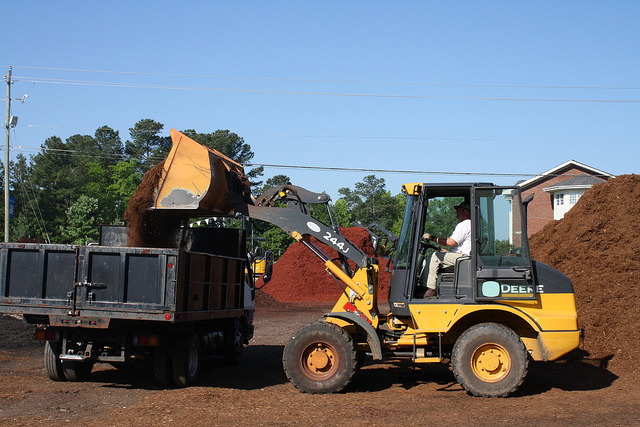 Owner- E.J. Daniel founded Daniel's Supply Company in 2009 with the mission of providing quality mulch and landscaping supplies in bulk to customers in and around central North Carolina.  Growing up in Fuquay-Varina, Daniel strives to bring that small- town feel to Daniel's Supply and work with each and every customer to ensure full satisfaction with the products and service.  Below is a little about our staff that make Daniel's Supply a unique and knowledgeable company.
E.J. Daniel III is a graduate of Wake Christian Academy, Sandhills Community College, and Pitt Community College.  He holds degrees in both Landscape Gardening and Building Construction Technology.  He has 13 years of experience in landscaping, grading, and construction.
Mark Mangum, Wholesale Yard Manager, is a graduate of Fuquay-Varina High School with 34 years of residential construction and landscaping experience. As wholesale yard manager he coordinates and oversees production of over 7 of our mulch products.
Justin Daniel, Retail Yard Manager, is a 2010 graduate of Harnett Central High School.  He is a 2012 graduate of NC State and obtained an associates degree in Agriculture Business Management.  He has worked in nurseries and landscaping since 2007 and has been at Daniel's Supply since 2009. As retail yard manager he oversees the day-to-day operation of the retail location.
"Daniel's Supply Company is a great company to work with they have quality products and their staff makes getting material loaded and to the job a priority."
Mike Rodgers,  Rodgers Landscape Services Inc.